Les Gets is having plenty of snow this year :-).
Here is a snapshot of the webcam in the centre of the village, looks like they have set up a snowboard park in the village square with some guy just getting air on his board!
You can see my apartment on the webcam as well, good to see that the runs into the village still have full coverage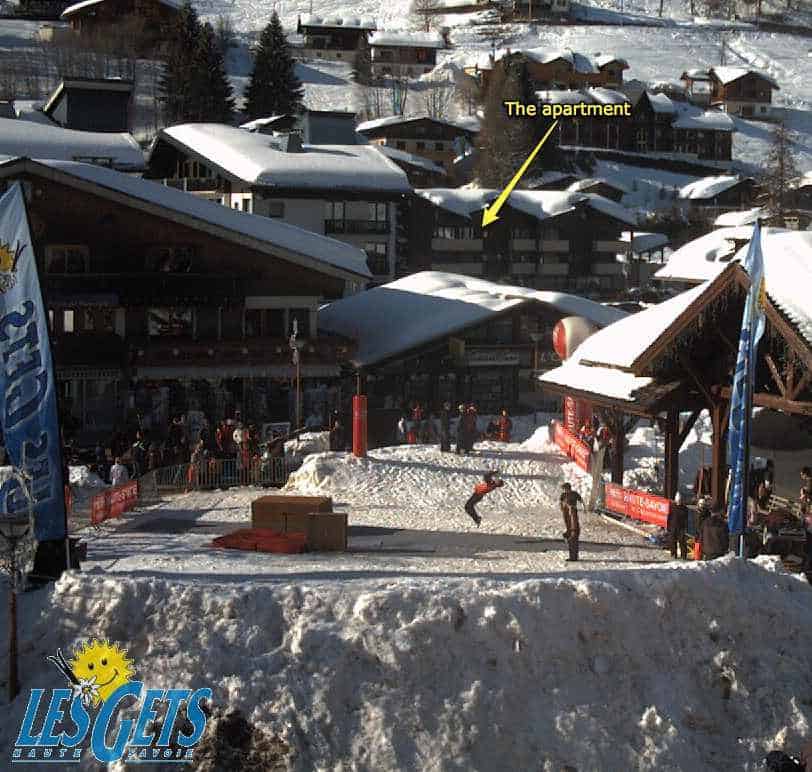 Powered by ScribeFire.