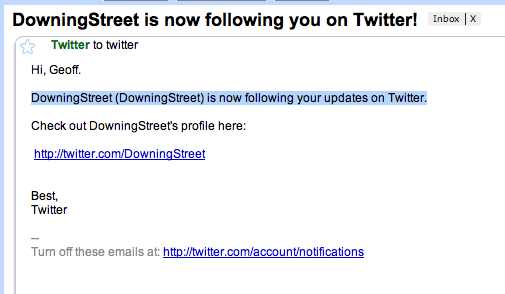 Never realised that Gordon Brown and his cronies at 10, Downing Street cared so much about me that they want to follow my tweets. 🙂 and by implication my blog posts too..
Update:-

I'm not alone! Currently they have 208 followers and they are following 140 but with only 12 tweets so far.
Some way before they catch up with Barack who is following 18,718 and has 19,155 followers with 90 updates.
Perhaps they should do a Jason and hand out a Mac Air if they get 20,000 followers 🙂