There seems to be some rum goings on here in Les Gets with the lift company and local politics.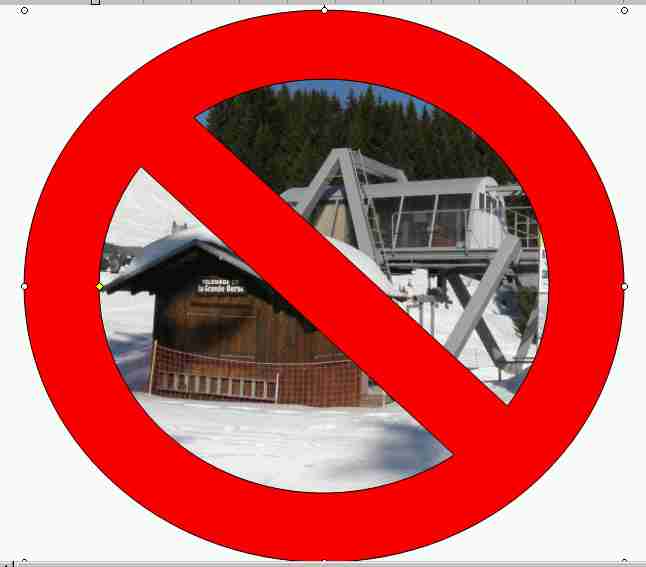 One of my favourite lifts, Grande Ourse (Big Bear or Plough constellation), is out of action on Mont Chery.
This two seater chair lift is ideal for both the snowboard park and the only blue run, Ourson, on Mont Chery.
So why is this lift out of action? The official line, at the tourist office, is that as part of an economy drive there is no need for it to be open as there is an adjacent drag lift, Super Chery.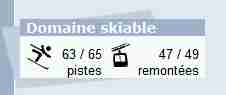 Well any skier/boarder will tell you its a bit of a no brainer which folks would rather use! Especially when the lift companies site shows that of the 49 lifts here in Les Gets only 2 are not open!
So what is the real story? Who knows, but apparently the new owners of the recently restored La Grande Ourse restaurant suspect that it is an attempt to starve them of customers and avoid competition on the mountain.
The restaurants previous owners, The Belvedere restaurant allowed it to be derelict for 15 years. According to the IGN maps it used to be The Ski museum which is now housed in the Belvedere lthough many people I'm sure don't realise that!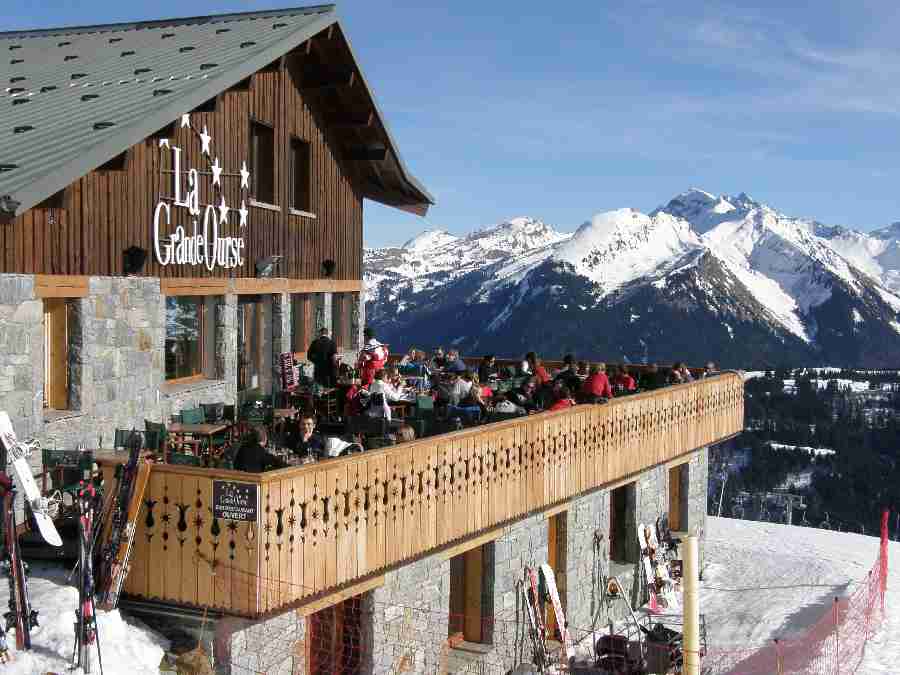 So its British owners with real spirit are battling on , La Grande Ourse has magnificient views over Mont Blanc and according to this review really excellent food. It certainly seemed quite busy yesterday from folks who had contoured around Mont Chery to enjoy the gorgeous hot sunny day.
It will be interesting to see what happens in the local mayoral elections later this year it looks as if one candidate is already into the affairs of the lift company.
I can now see why Loic le Meur emigrated to the USA to set up his new company Seesmic given the lack of support that a small business in Les Gets are getting from local officialdom.
[Update 30 Jan 2008] Lift open today!
[Update 5th Feb] Reply to my complaint from Emmanuelle L'hermite:
Following your complaint dated 25 of January 2008 which reffered to the closing of the Grande Ourse ski lift.
Taking into account the fact that the "Grande Ourse" doubled with the ski-lift of Planeys and the ski-lift of Super, we had decided to open the ski lift only for the February holidays. It was a test to evaluate the relevance of this lift for the possible evolutions of the field (and future investments).
Because of many expressed dissatisfaction (access to the blue run and the snowpark noneasy), we thus decided to open the "Grande Ourse" since January 30.
Thank you for choosing Les Gets.