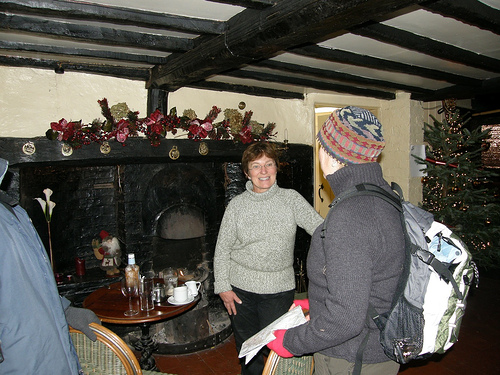 Here is Caroline talking to the new landlady of The Plough and Fleece in Horningsea, Cambridge. A favourite apparently for the folks on The Science Park.
We found it very warm and inviting after our 10 mile Boxing day walk along the river to Waterbeach Lock, Lode and then across the fields to the pub.
Her web site was down when I did the post. I tried to convince her of the power of blogging but I suspect she thinks it is a very low priority. I guess Ellee ought to pay her a visit!