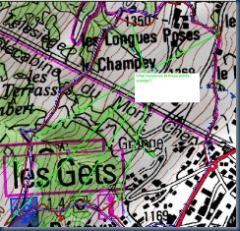 As a little experiment I set myself a little walking route around the back of the apartment on the slopes of Mont Chery and then uploaded it to the GPS. I then tried following the route, with no map, just using the GPS. When I returned I downloaded where I had walked.
The image shows the blue track, my intended route and the red track where I actually walked. As you can see I went wrong 6 times in one hour. Oh dear need to brush up on my GPS techniques 🙁
I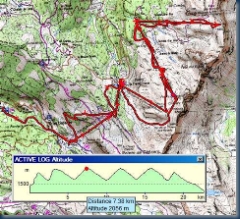 did a bit of boarding this morning at the back of Avoriaz but got bored after 14 miles in 90mins as it was terribly icy. Here is my route.
The bus fro Les Gets to Ardent takes 30minutes from Mont Chery until you are at the top of the Ardent lift. From tomorrow there is an additional bus at 9.30 the bus at 10.00 this morning was jam packed.