The Wednesday Walk this week was from Ely to March on The Hereward Way (I now know why he was called Hereward The Wake – obviously because he had to wade or boat through all the fens leaving a wake behind him!).

This also is part of the E2 connecting The Fen Rivers Way to The Nene Valley Way
Just look at this elevation profile. The first spot is near Ely cathedral at 20 metres above sea level the next is Little Downham at 19 metres.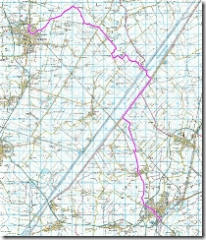 A good day we did 22.3 miles in 6 hour 12 min's of walking plus I managed to get Sally to stop for 25mins (including a pint at the Lamb and Flag in Welney a delightful little village)
The worst bit was walking along the top of the dead straight 100ft drain bank. Otherwise a recommended walk for anyone in Cambridge with decent train links to March and Ely.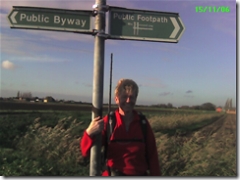 What ever you do don't rely on seeing to many signposts. I guess the money must have run out so they are very sparse indeed.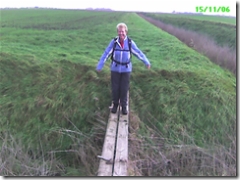 The bridges also leave something to be desired, this one is near to the Nene at TL 46395 99483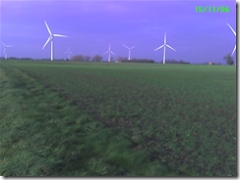 However, there is money for windmills here there is a small farm of 8 turbines on the other side of the Nene.