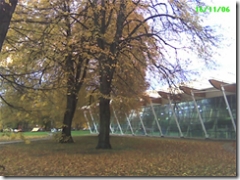 Autumn has finally arrived here in Cambridge. Here's a couple of shots I took today between the rain. This one is outside Parkside pool. The new pool opened in May 1999 at a cost of about £12m the inside is now in a shockingly bad condition with the main internal support columns having heavy corrosion the tiling is discoloured and grimy. I can safely predict that it will soon be closed for refurbishment!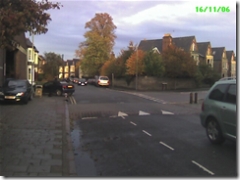 Here is a view down my street with the beautiful tree colours.
This is an autumnal scene from yesterdays walk in The Fens showing the rich black soil freshly ploughed.