Sat 11 Nov 2017 My first post on Cycling around Taiwan written after 9 days & 431 miles of biking.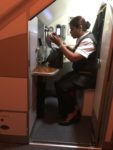 The 15 hours of flying to Taiwan then a 8 hour leap into the future took its toll on me leaving me a bit of a wreck on arrival although discovering I could have UNLIMITED mobile internet for a month at  NT$1000 (£25) cheered me up no end 🙂 ( as I write this I've used 39GB and service coverage has been 100%.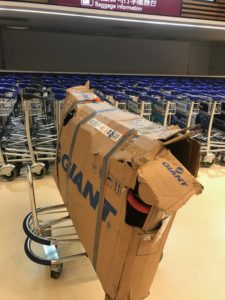 The Ty Motel picked me up and my badly damaged cardboard box with the bike and took me to their room complete with integral garage to reassemble the Schwinn bike, fortunately, no bits were missing although I'm left with trying to get a box for the way home. The night was marred by torrential rain and the room leaking over the bath area 🙁
Hopefully, more posts to follow soon…..
For the confused, the Day number above is the number of days since I was born.