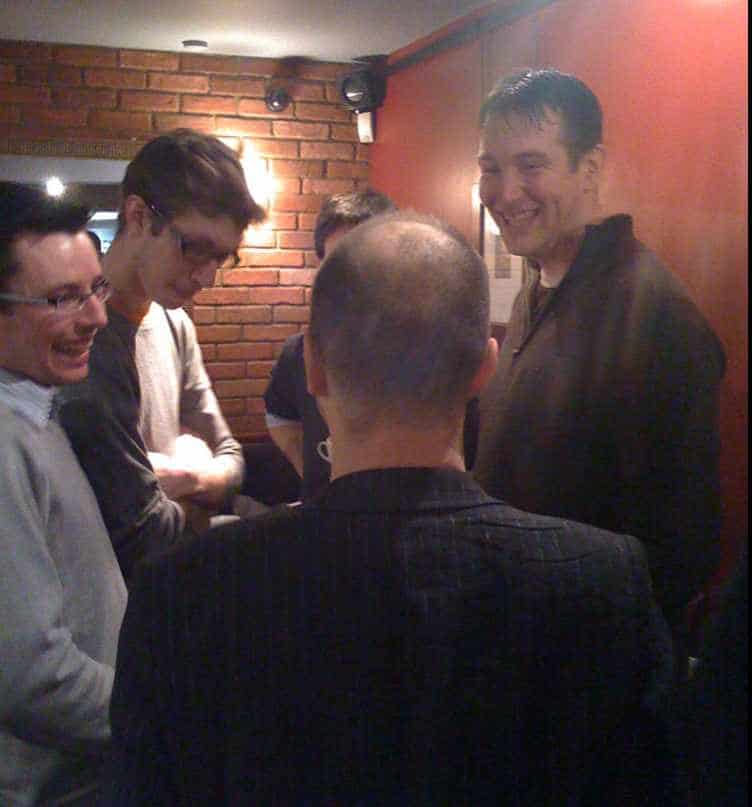 Just back from the inaugural OpenCoffee meet up in Cambridge, UK. Organised by Jed. The event was in Cafe Nero on Kings Parade in Cambridge. A total of about 20 folks (Only two from the fairer sex, Juliette and ? Laura where did you get too!)  turned up. I was, of cause, easily the oldest there!
It was a good turn out of VC's, Angels and entrepreneurs with a lot of new faces to prove that the Cambridge scene is still as vibrant as ever. I met Chris from audioanalytic, Adriano? of Hotprints, Peter from Broadersheet plus Laurence & Alex.
Pretty ideal for a first event and actually worked very well in the regular coffee shop environment (apart from getting told to sit down once by the baristas). I quite like the slightly anarchic nature of the event compared to the regular structured evenings that are the norm around here, and it works better than in a pub type environment in my opinion. I can see why the coffee places were so popular in the 1700s
Will be interesting to see where it goes from here. Apparently there is another newish event, CamCreative next week at The Arts so will go and compare and contrast.
Powered by ScribeFire.