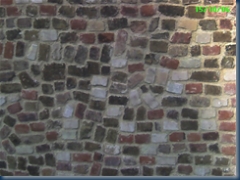 For those of us who are interested in brickwork bonding and can tell the difference between Flemish and Stretcher bond. Here is a bit of a challenge discovered in Bury St Edmund's today.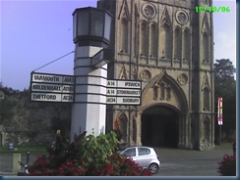 And for all you roadsign buffs here is the first illuminated road sign in the UK put in place in 1935 (by special decree as it didn't conform to the MOT standards of the day). Note the capitalisation a big no no these days.
Many thanks to Judith for a pleasant couple of hours wandering around her home town of Bury St Edmund's.