One of the excellent reasons for living in Cambridge is the diversity of entertainment on offer. Last week for me included:-
Hazel O'Connor at the new Junction4 theatre.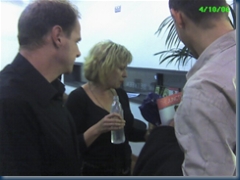 She appeared and sang even though she had a throat infection. I found it moving the way she explained how each of the songs came into being. (She wrote all she sang) from finding close friends blue with drug overdoses to her hairdresser dying. Afterwards we could all have a chat with her. The theatre itself is excellent . Small and intimate, excellent legroom and angle on the seats.
Afro Tema at Cellar Bar 8
Great live African music by the Senegalese Makhou N'Diaye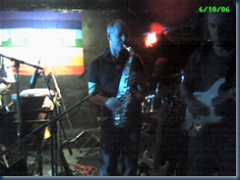 .
Here's Bruce playing tremendous Sax fantastic band to dance too. Great evening pity that it has to stop at 12am
CHASE talk at Mills & Reeve
Excellent talk given by Eben Upton "an expert in mobile games and content. He was a co-founder of Ideaworks 3d, a well-known developer of mobile games, and CTO until 2001. He has been involved with with teaching as Director of Studies in Computer Science at St John's College, and with local startups, including PodFun, a developer of mobile game titles. He is currently with Broadcom.
Eben will be discussing episodic content on mobiles, and more"
I led a group of six ladies from Ely to Downham Market, about 19 miles.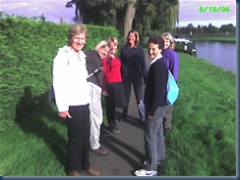 Continuing where we left off on the previous Cambridge to Ely walk. Next will be Downham Market to Kings Lynn. hus completing the Gen Rivers Way
A great day fine weather, endless chatter a change from the silence of my GR5 walk 🙂 Pity about the miserable landlady in Littleport and the pub at Denver Sluice who insisted they were closed even though everyone was still drinking.
So a small selection of one week's events in Cambridge!