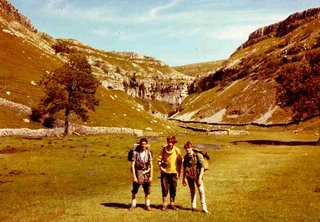 I've decided to venture up to the land of peat and bogs to make a second attempt at The Pennine Way. George, Steve and I made a start 41 years ago in 1965. We packed up at Malham having completed 66miles, Steve decided he had enough . (Following week I cycled from Blackpool to Edinburgh in the day!).
Will be interesting to see how far I get this time. Suzie in Hebden Bridge (41miles) and George in Kendal (101miles) have been put on red alert in case of back up.
After reading the experiences of David Gibbins and Justin Turner I go to bed a slightly worried man 🙁
Apparently a high pressure is building up forecasting good weather for the first few days. Although I'm sure the bogs will be very deep.