After reading the history of Twitter over at @Dom's blog 140 characters and how it was conceived "We happened to be on top of the slide on the north end of South Park.
It was sunny and brisk. We were eating Mexican food. His idea made us
stop eating and start talking."
Thought I would check out my Twitter stats on TweetStats since I joined in November 2006.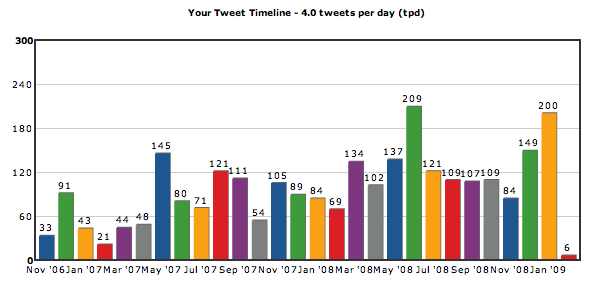 Interesting I've never gone above 209 tweets per month. Even though I can use it on the iPhone. My most used iPhone app. is gpstwit with 112 tweets. Least used is Twinkle at 43.
Powered by ScribeFire.