Just looking at my Google Analytic figures for the past 30 days:-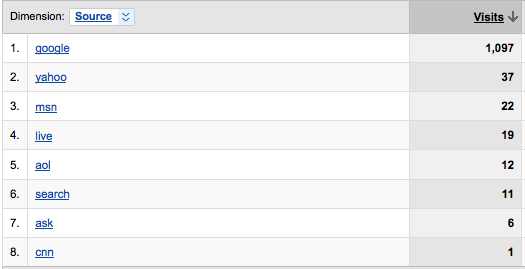 Looks like Google has a bit of a monopoly to me!
The real reason for looking at my analytics was to see if the link Steve Pavlina gave me has made any difference to my readership.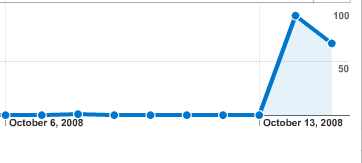 Looks like about 160+ folks wandered over to see my Wordle review of Steve's new book. So not as many as I thought would.
Will be interesting to see if the link from such a high PR (Page Rank not PR like Ellee does) page will make any difference to my Google rankings for Geoff which has been suffering lately 🙁
Here is the  corresponding data from Sally's site. She gave me 7 links last month resulting in 47 visits.

Powered by ScribeFire.