Another site for checking the predicted monetary value of your website over at WebValuer. Here are the results for GeoffJones:-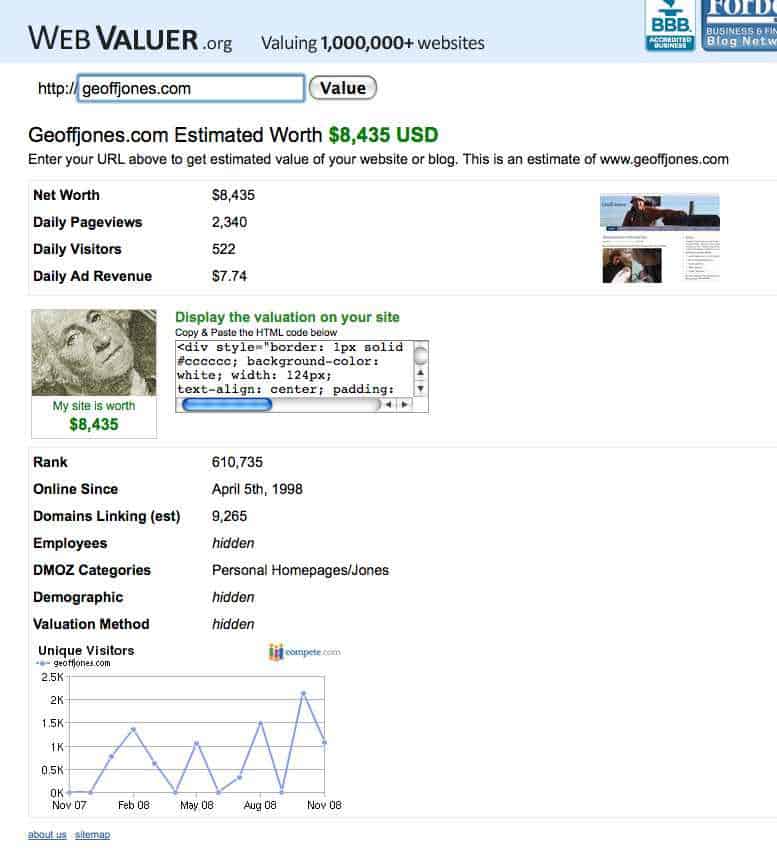 Cool to see I've had the site for over 10 years now and interesting to see there seems to be a slight upward trend in visitors. At $7.74 a day I'm not going to get rich by on-site advertisements.
However, the site is very effective for renting out my ski apartment in the centre of Les Gets in the  Portes de Soleil ski region in France & Switzerland. All of my bookings in the past 5 years have come from the page I created here.
Thanks to Makeuseof for the first link.
Powered by ScribeFire.