Another long day of over 90 miles with over 1200merres of ascent – yep it's very hilly and you can only admire those poor sods in WW1 who fought every inch of the way. Every village and every hill has it's own immaculately kept soldiers cemetry. Anyone who critizes the EU should come and take a look at what occurred in it's absence.
Is it me or is it real that tractors are getting bigger each year? There were truly some monsters out today doing the harvesting – looks a good year for corn.
Met a fellow cyclist who started in Geneva. This is his website
A very thirsty day, drank well over 4 litres of water, juice & beer plus necrarines etc.
Top of legs well hurting now, hopefully the pain will gradually go before the big hills!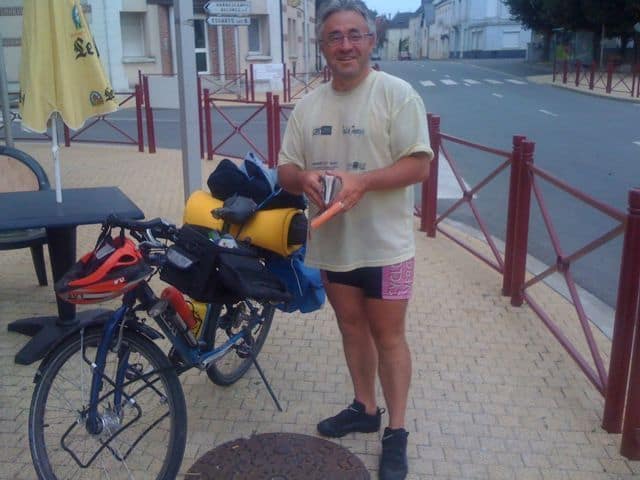 Widget powered by EveryTrail: GPS Trail Maps