I left Cambridge at 9am on Sunday the 14th October and arrived in Auckland at 2pm on Tuesday the 16th with brief stops at Dubai, Kuala Lumpur & Melbourne on the way. Thats 43 hours  straight without any proper sleep.
First job in Auckland was to try and get my D550 camera fixed as it went totally dead on the way over. It wasn't the battery and so I ended up buying a second hand body from Camera & Camera on Queen street for about $599

an expensive start to the trip. Next job was to sort out the iPhone.
Three had kindly sent me a text  on arrival offering internet at £6,000 a GB in New Zealand. I thought that just a tad to expensive… So I went over to Vodafone where I quickly was set up with a 2GB / 1 month Supa Prepay Broadband+ package complete with iPhone5 SIM for $50 a month a saving of ££5,960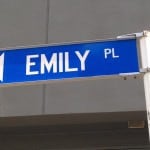 After all that excitement it was off for a well needed sleep at Jucy's hostel. in Emily Place